Members
The volunteer members of BioContact e.V. are already busy preparing the job fair CONTACT2023. For more information on our teams and their responsibilities, please scroll down.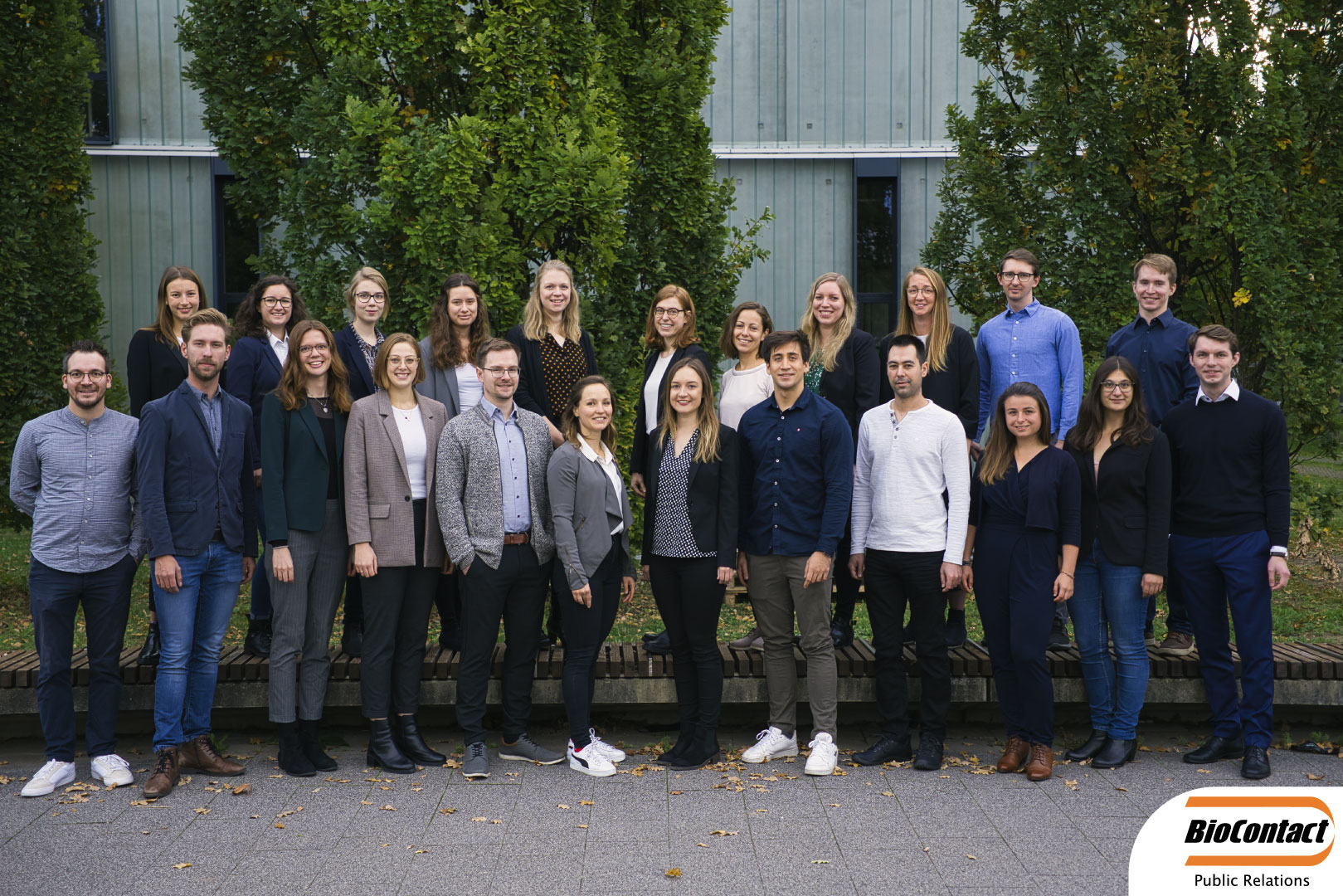 Back row (left to right): Kathleen Schlüter, Michaela Schmitt, Christina Stengl, Janina Müller, Saskia Tauch, Nina Decker, Michelle Michelhans, Laura von Soosten, Mona Göttmann, Tobias Strobel, Stefan Zens.
Front row (left to right): Jonas Schwickert, Simon Steiger, Emma Koeleman, Anna Riedel, Robin Weinmann, Melinda Ahmels, Denise Grieshober, Dimitri Kasakovski, Ramon Lopez Perez, Lena Schorr, Aline Reuter, Karl Kristian Krull.
Other members: Lina-Marie Wagner, Nico Disch, Aline Daniel, Jaime Fernandez Sobaberas, Stephanie Preuß, Lea Jopp-Saile, Magdalena Antes, Lucia Svoboda, Florian Grünschläger, Caroline Lohoff, Adela-Eugenie Vrsanova, Jochen Hernandez, Valerie Griesche.
club teams: